Magdalena Sobkowiak-Czarnecka
President of Kobiety w Centrum
It is women who most often make purchasing decisions. In an age of rampant inflation, there are even more temptations to move away from original products, which is why campaigns like this are so important. After all, when you buy a counterfeit, you are making someone lose their job, and you will be spending money again anyway because counterfeit goods are of inferior quality.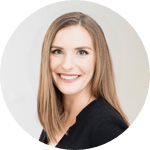 When buying goods on an e-commerce platform or through social media, the buyer has the right to expect that the goods are legal and safe to use. When buying goods of unknown origin, such as medicines, car parts, alcohol, etc., you are risking your own health and even your life. Cooperation between consumers, producers, traders and authorities is needed to eliminate the risks.
Head of Anti-Corruption Programme,
UN Global Compact Network Poland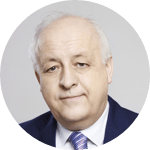 On behalf of the manufacturers of cosmetics manufactured and sold in Poland, I encourage everyone to choose and buy skincare products, make-up or fragrances more carefully - especially now, before Christmas. Cosmetics are a great idea for a Christmas gift, provided they come from a legitimate source, the manufacturer pays all taxes and takes full responsibility for the safety of the products. Counterfeit cosmetics (although sometimes at a tempting price) unfortunately do not meet these criteria. Everyone – and your loved ones in particular – deserves to receive an original, fully-fledged, legally manufactured gift
General Director of the Polish Union of the Cosmetics Industry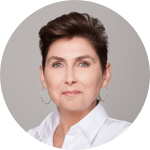 Director of Scientific and Legislative Affairs, Polish Union of the Cosmetics Industry
From the point of view of a chemist or toxicologist, the use of counterfeit cosmetics can endanger health and life. We should remember that only original products meet the strict legal requirements for safety, and they are 100% free of ingredients that may pose a health risk. Original products are manufactured from raw materials whose origin is clearly defined. From fakes, unfortunately, you can expect anything.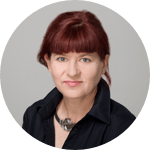 The aim of the "Live an authentic life" campaign is to draw consumers' attention to the practice of buying counterfeit products, but above all to discourage them from engaging in it. Unfortunately, as numerous analyses and studies have shown, the market for the production and sale of counterfeits is doing well, which is something we want to counteract together with our campaign partners. We are reaching out to selected groups of consumers with a persuasive and positive message, aiming to communicate with emotion and inspiration. A pattern of do's and don'ts is not always effective in communication and behavioural change. We emphasise that buying counterfeit items means a lack of originality in self-expression and going for the easy way.
President of Forum Konsumentów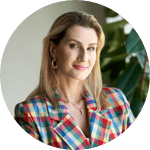 As a representative of the Polish Toy Association, I would like to express our support for the "Live an authentic life" campaign. For us, the most important thing is that a toy is safe. An informed parent prioritises the safety of their child, and safety in the case of toys and articles for children is their QUALITY. That is why we have been training and informing for years about the importance of testing and ensuring compliance. Original toys include both licensed and unlicensed products. They are manufactured not only in Poland and Europe but also in China. They are designed, made and tested to ensure their highest quality. However, even the best imitation will never replace the original.
President of the Management Board of the Polish Toy Association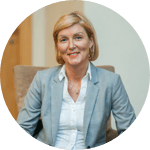 Although counterfeits on the Polish market are dominated by clothing, jewellery and accessories, watches, cosmetics, sports equipment and toys, the number of counterfeit food and beverages has also increased recently. As indicated in a report prepared by Amazon, in 2021, customs officers seized more than 777,000 counterfeit foodstuffs, compared to only 16,500 a year earlier.
Vice-President of the Polish Chamber of Commerce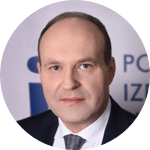 Country Manager
Amazon Poland
We are committed to making every Amazon customer feel safe with us. No one likes to be ripped off, so we provide retail partners with the tools to protect their brands, and we educate and encourage customers to buy wisely and choose only genuine products. For us, it is clear that it is a matter of responsibility.